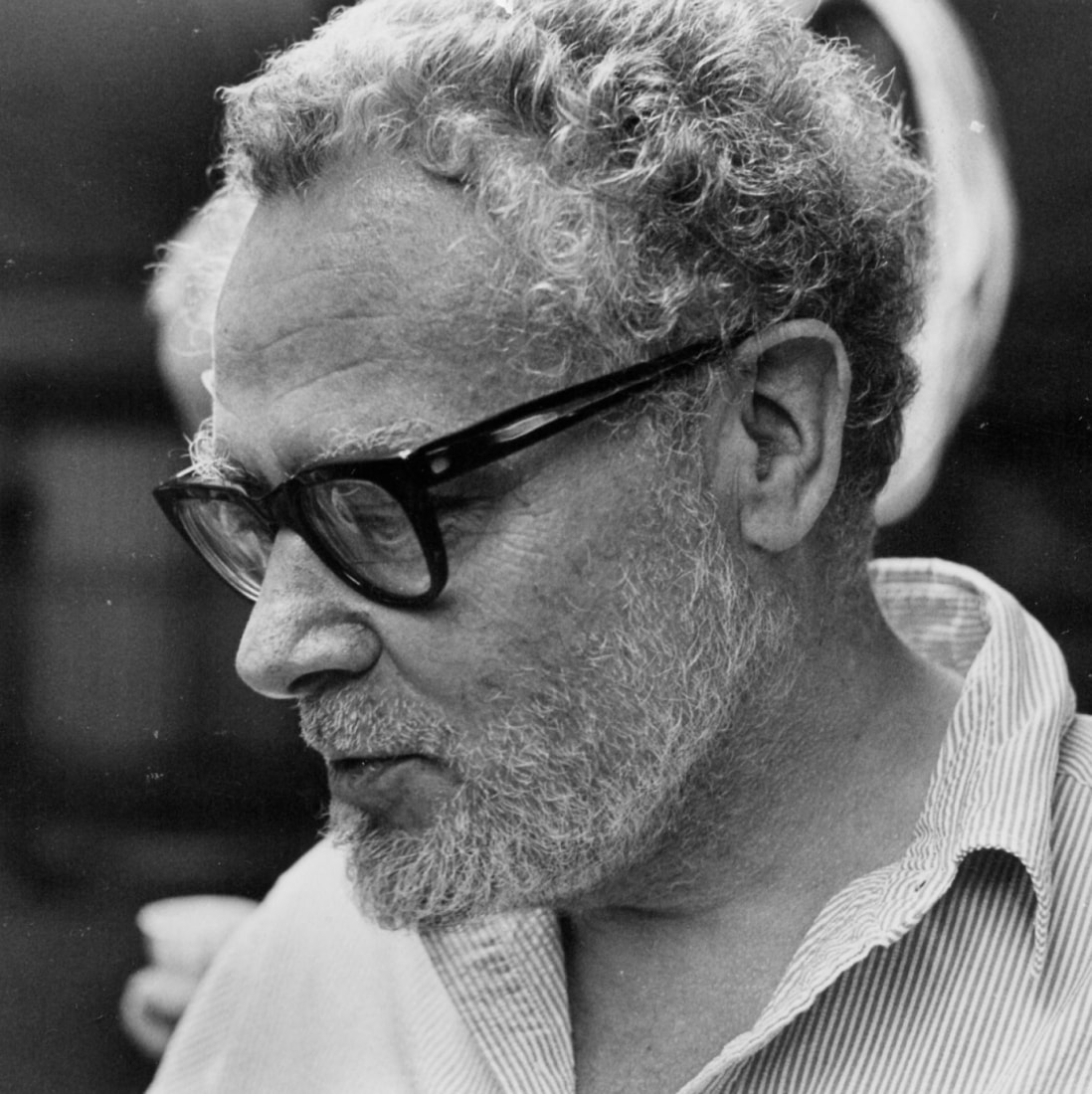 The American artist Tony Smith occupies an important place in the history of twentieth-century art and design. Born in 1912 in South Orange, New Jersey, he is best known for his large-scale sculptures—inventive polygonal forms made of steel, most painted black—of the 1960s and '70s.
Yet his intellectual and creative pursuits extended well beyond sculpture to encompass architecture, drawing, painting, and writing. All of his work was informed by studies of mysticism, philosophy, mathematics, science, and literature. Shuttling among disciplines, his seemingly divergent experiments with mediums are united by interests in how individual elements may combine into a unified whole. The striving toward synthesis is evident, for example, in the sculptures, which Smith referred to as "presences." Imposing yet undeniably enthralling, these anthropomorphic works offer spatial experiences that confront, perplex, and wholly captivate the attention of viewers.
Smith was also a committed teacher of art and design, holding faculty positions at Bennington College, The Cooper Union, Hunter College, Pratt Institute, and Princeton University, among others. He left indelible impressions on generations of students who occasionally became involved in his collaborative artistic processes. Historically, Smith straddled two artistic generations. Engaged with the New York School scene, he shared the same preoccupations with abstraction as fellow artists Helen Frankenthaler, Barnett Newman, and Jackson Pollock, while the aesthetics of Smith's sculptures folded conveniently into the rapidly emerging discourse on Minimalism in the 1960s.
Still, neither category accurately or fully captures his practice and overall oeuvre. Smith is less reductive and more complex than the minimalist label would suggest and, in fact, aligns closer with Conceptualism than Minimalism. Ultimately, over his career, he blended the improvisational with the analytical, pushing against the formal qualities of mediums and conventional expectations for artistic disciplines, and paradoxically complicating the modernist imperative to categorize. When Smith died in 1980, he left behind a body of work that continues to elude easy classification—and whose fertile breadth remains to be fully explored.